Main Page Mobile
From The Aquarium Wiki
Welcome to The Aquarium Wiki
The free encyclopedia of all things aquatic.
Currently Serving
2,663
articles with 94,743 edits.
Search:
<inputbox>

type=search2 buttonlabel=Go width=30 break=no id=MP </inputbox>
Browse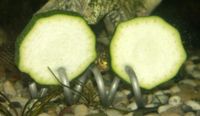 Screwcumber
A review of a stylish and practical food holder suitable for vegetables such as cucumber and courgette, designed for freshwater or marine aquariums.


For more details please click on the Title name.