Difference between revisions of "Bacopa caroliniana"
From The Aquarium Wiki
---
Revision as of 12:43, 17 August 2011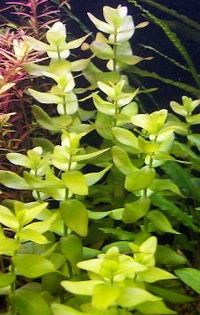 Alternative Names and Variants
Giant Bacopa, Lemon Bacopa
Environment Specifics
Needs good light to flourish. It is a fairly slow grower. Propagate by side shoots/cuttings.
Identification
A tall stem plant with oval-shaped leaves.
External links