1A-Wirbellose
From The Aquarium Wiki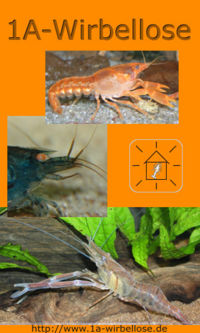 Company Name
[
edit
]
1A-Wirbellose
Also know as
[
edit
]
Roland Blankenhaus Website about invertebrates.
Products
[
edit
]
Shrimps and Cambarellus patzcuarensis sp. Orange (CPO)
Much information about Shrimps and how to keep and breed them.
Tips on how to use natural remedy - more useful things to come.
Contact Details
[
edit
]
Tel: & Fax: +49 40 58 72 64
All people from outside Germany, Switzerland and Austria please
contact: [email protected] in English, French, Spanish, Polish - thank you.