Wabi-kusa
From The Aquarium Wiki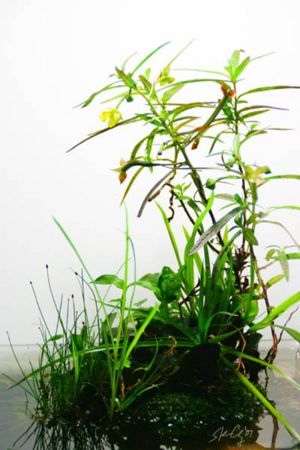 Wabi-kusa or planted tied moss ball is a style of aquascaping set out by Amano and his web site
It is a ball or small area of substrate covered with plants that lies in a corner of a tank. It may be partly submerged.
See his ADA Aqua Journal Vol. 137.
Wabi-kusa is a word by ADA. It's made up of the 2 characters "Wabi" which is a Japanese aesthetic sense based in simplicity (which is really difficult to express in english) and "Kusa" meaning "grass".