Category:Hermit crabs
From The Aquarium Wiki

Please copy and paste ' [[Category:Hermit crabs]] ' into the end of your article to include it in this category.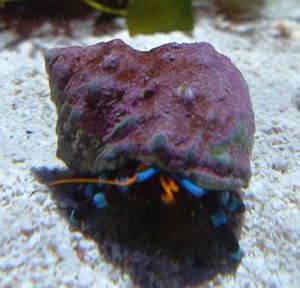 Hermit crabs are unlike other crabs as they live in a "borrowed" shell. They are the perfect for cleaning up algae but may kill snails in order to steal their shells.
Pages in category "Hermit crabs"
The following 3 pages are in this category, out of 3 total.
Media in category "Hermit crabs"
This category contains only the following file.