Category:Beginners Fish
From The Aquarium Wiki

Please copy and paste ' [[Category:Beginners Fish]] ' into the end of your article to include it in this category.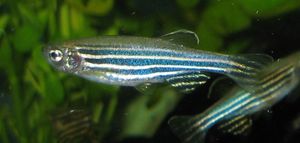 This page lists fish which are generally considered to be cheap, hardy, easy to keep and especially enjoyable to beginners in the aquarium hobby.
Subcategories
This category has only the following subcategory.
Pages in category "Beginners Fish"
The following 40 pages are in this category, out of 40 total.